Prudential Advisors Teaming Program:
Building Business While Building Your Team
We are passionate about helping our advisors grow their business with intention. We believe building a team with the right people, at the right time and for the right reasons, can help address some common challenges advisors face.


Download our self-reflection infographic to see if teaming is right for you.
Joining, transitioning, or forming a team within Prudential Advisors could be a win-win-win-win.
Our Teaming Philosophy: What exactly makes a team successful? Well, we believe it's …
Expertise & Collaboration:
Team members often bring complementary product expertise, allowing them to collaborate to provide holistic solutions across our product lines.  The result is increased household penetration and deeper long-term client relationships.
Delegation:
Team members share the compensation, but also the work.  For example, top producers on Teams can maximize their time in front of "A" clients by delegating their "B" & "C" clients to their Team Members.
Goals & Accountability:
With a clear practice vision, defined Team roles and a collective goal to strive for, Team members will naturally become accountable to one another to perform at their best.
Client Segmentation & Service:
By segmenting the client base and defining a strategic service model based on "tiers",  Teams can maximize touch points and ensure clients are being serviced properly.
Reaching Broader Markets:
Diverse Teams can gain access to demographic groups, industries, and communities that a solo producer alone cannot reach.
Operational Efficiency:
Solo producers often struggle with business processes, systems and paperwork that keep them away from revenue producing activity. Teams establish a formalized operating plan where those aspects of the practice are handled by those with more capacity.   
Still trying to wrap your head around the concept of teams? Hear thoughts from some of ours: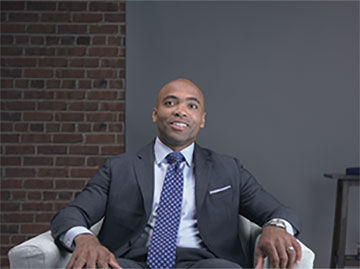 Delvin Joyce, Financial Planner
Carolina Financial Group
"Prudential Advisors has supported me to build a team of individuals with complimentary skills to realize my vision of creating a high-level business, not just a financial services practice."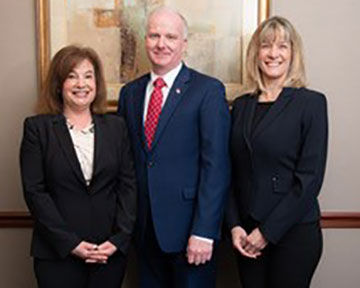 Ellen Goodman, Financial Planner, Dan Precourt, Financial Advisor, and Ana Panori, Financial Advisor
Greater New England Financial Group
"In forming our team, we immediately improve the client experience, bringing three different experience levels to bear on the most difficult cases. The teaming support at Prudential provides unbiased, objective, professional coaches and the continued encouragement to always be improving our practice."
For Compliance Use Only:1002374‍-00003‍-00