The Upper Midwest Financial Group
Come Grow with Us.
Our office values a growth mindset and fosters an entrepreneurial and collaborative atmosphere. Our stable, veteran management facilitates this environment to build a history and reputation you can be proud of as one of our financial planners, financial advisors and financial professionals.
Open Architecture Platform
You have flexibility. No quotas and no expectations of proprietary products to recommend.
More than Insurance
A holistic approach is what your clients need. We can help you fulfill that promise. 
Looking to Grow?
We've got your back with a robust group of turnkey lead, referral, and marketing programs to grow your GDC.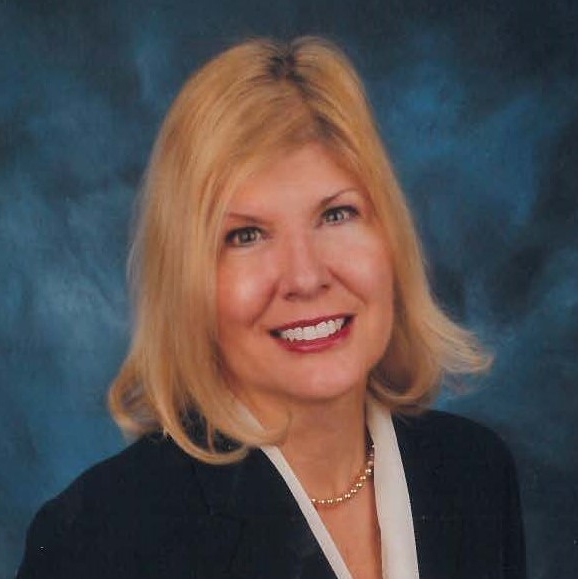 Vanessa Welter
Financial Advisor
"Since my first role in financial services in 1992, my favorite is being a Prudential Financial Advisor where I am privileged to guide clients and small business owners to build strong financial foundations. Prudential is a world-class company that cares as much about my clients as I do. I get excited for clients when they realize positive life-changing results from our work in retirement planning, risk assessment, investment advice and eMoney software. I enjoy providing clients with quarterly meetings to review their investments and recommend well-thought strategies gleaned from a Team of top investment professionals who meet each quarter to assess market and economic conditions. I am also honored to collaborate with a Team of outstanding Prudential professionals in central Wisconsin and Regional Prudential Experts who all have very high standards of conduct in how we support each other and our clients. Their values align with mine in doing what is in the best interest for our clients. That's why I plan to be here to support my clients for decades to come."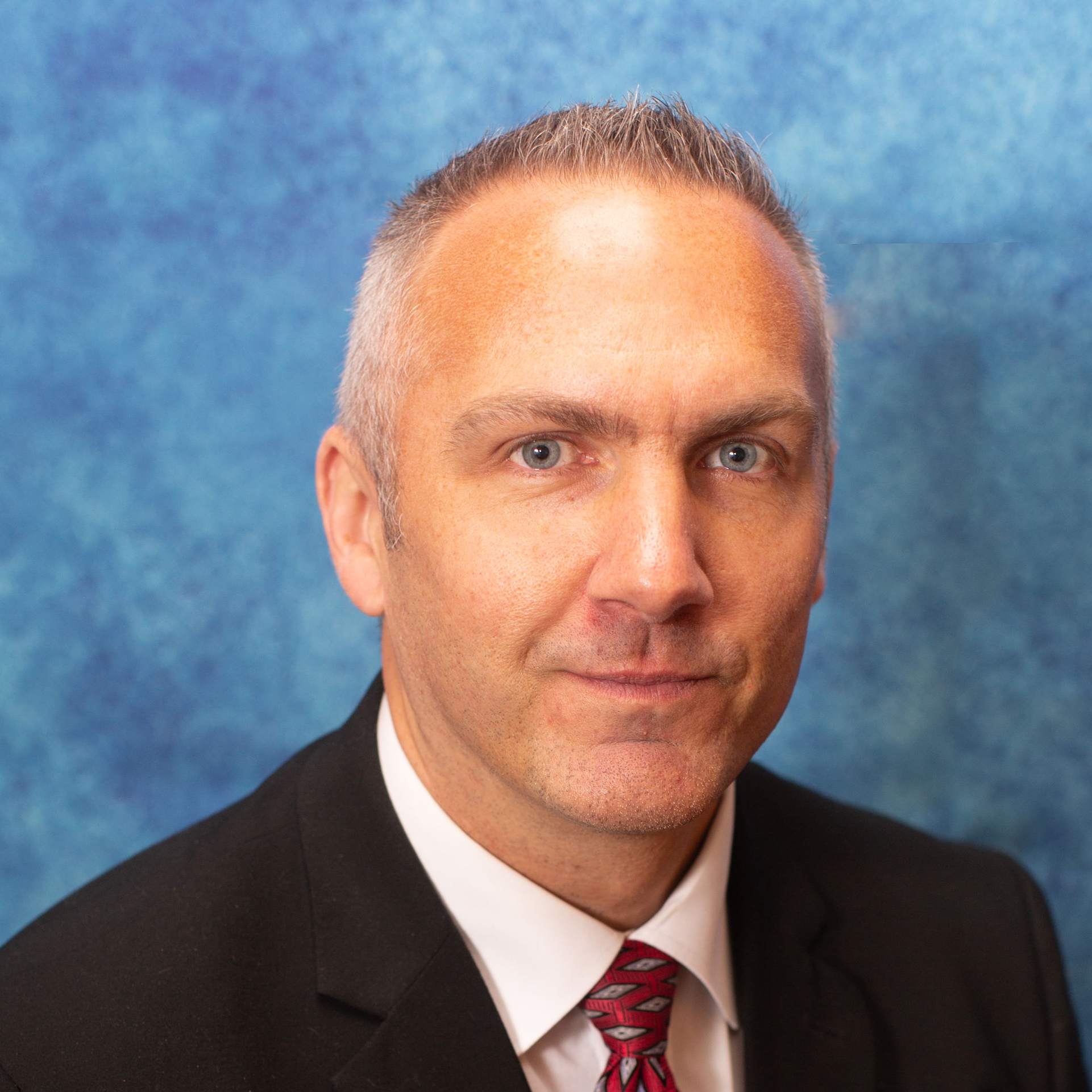 Michael Jansen
Financial Advisor
"I began my financial services journey back in 1999. Joining Prudential in 2017 has taken my career to the next level – I wish I would have started my career here! I am grateful for the wonderful benefits we have available and I am blessed to work on a fantastic team here in the northeastern part of Wisconsin. My favorite activity as a financial advisor is meeting with a prospective client, discussing their financial goals and then "wowing" them as I make their goal come to life using our e-Money platform. I also am a Prudential Pathways speaker and enjoy teaching financial concepts to others who are hungry to improve their financial lives.  I am excited for what is yet to come as I support my clients in making sure their financial needs and objectives are set."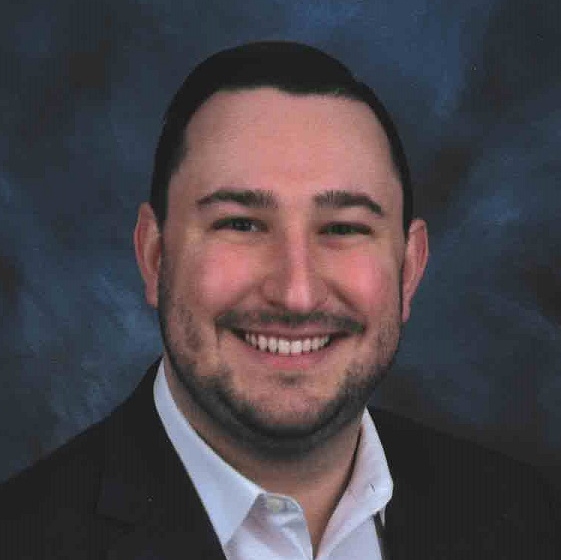 Edwin Wincek
Financial Advisor
"Prudential has offered me exponentially more than just a 'career', coming into the business as an inexperienced Advisor straight out of college, it has allowed me the opportunity to build my own business and to support a lifestyle that I never dreamt was possible in just a handful of years. Starting without a Natural Market to lean on in the beginning can make starting in the business extraordinarily difficult, especially when you're inexperienced, but Leads were the differentiator for me. In learning how to leverage positive relationships that clients have had with Prudential for decades in a familiar way, we can leverage the intrinsic value of the company to expand upon products and Advisor services that we now provide clients in the 21st Century, and how the company has become a true Broker Dealer/Wealth Management firm in the past 20 years. We can show clients that we can now compete with anyone, in their playground, to win business of all kinds without having to favor one product line over another. Through mentorship, senior leadership, and the vast resources of Prudential, it has helped me kickstart an incredible career. I couldn't be happier to be here, and am grateful for the continued opportunity. Prudential is truly a special company and organization, unlike anything I've seen in the industry, and recommend it to anyone looking for a place to run their own practice of the future."
There are approx. 2,800 financial professionals with Prudential Advisors, aligned to 27 offices nationwide.
In 2022, we distributed 0.9 million leads and referrals to our financial professionals.*
54,000 Prospect Leads                            693,000 Unaligned Leads
167,000 Referral Leads                           11,000 Aligned Leads
Prudential Advisors AUM growth over the past 5 years*
Achieved Gross Dealer Concession (GDC) payout (by product)*
*As reported by Prudential Advisors Planning & Analysis team.

Statutory Financial Professional
Join us and get the best our office has to offer as well as benefiting from the relationships, reputation and support of Prudential. With local leadership and a global powerhouse, we both have your back.
Independent Business
We welcome independent financial professionals who want to work with us. You can enjoy upsides like no product quotas, ongoing local office support and access to Prudential expertise, including leads support and marketing.
Start a New Career at Pru
Interested in starting your career in finance or looking for a career change? Prudential offers guidance to help you recognize your needs and goals including tips to help you take your next step.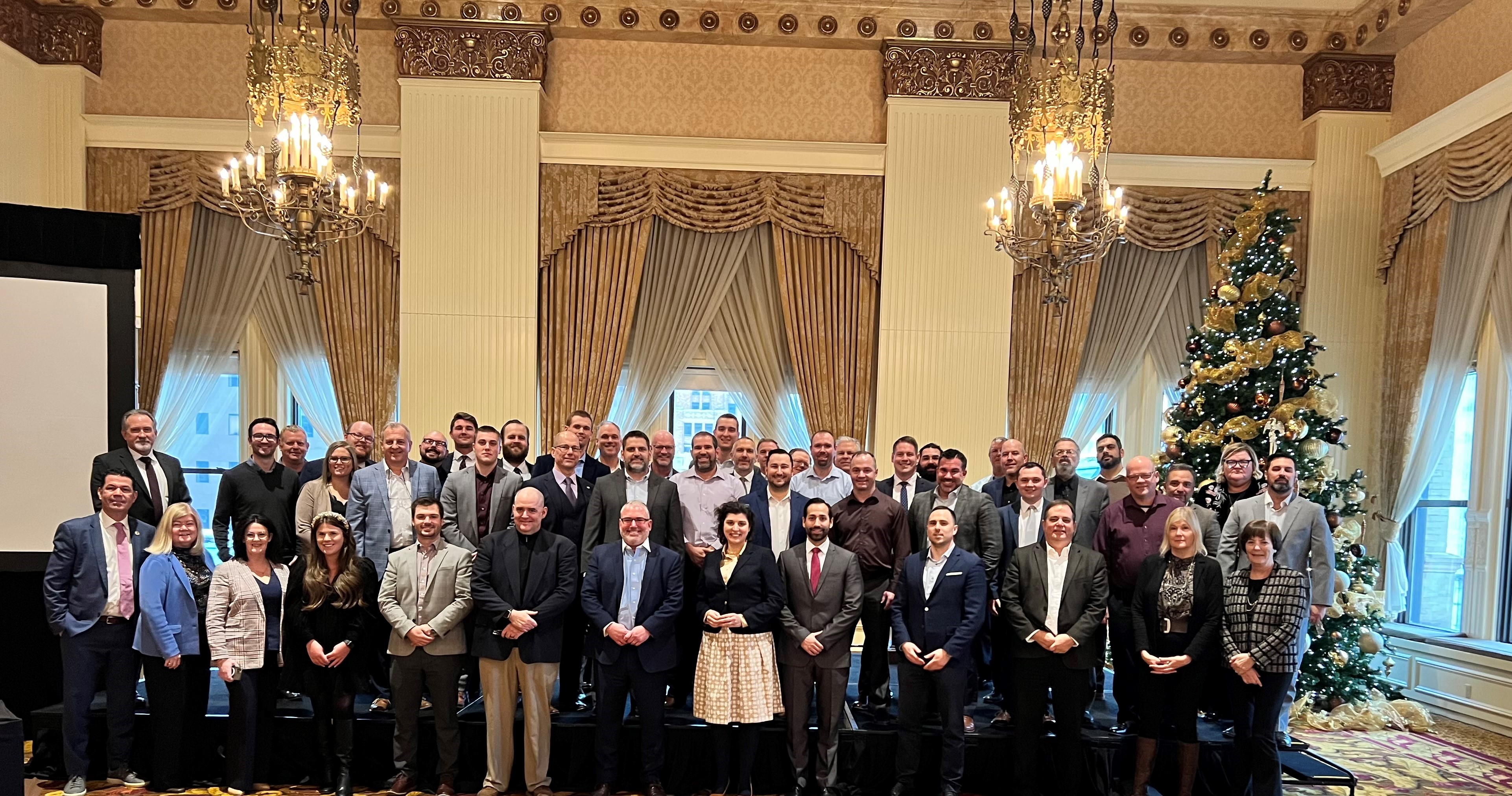 2023 Fast Start Meeting held in January at the Pfister Hotel

Building relationships, celebrating accomplishments and kicking off the New Year with an amazing group of individuals.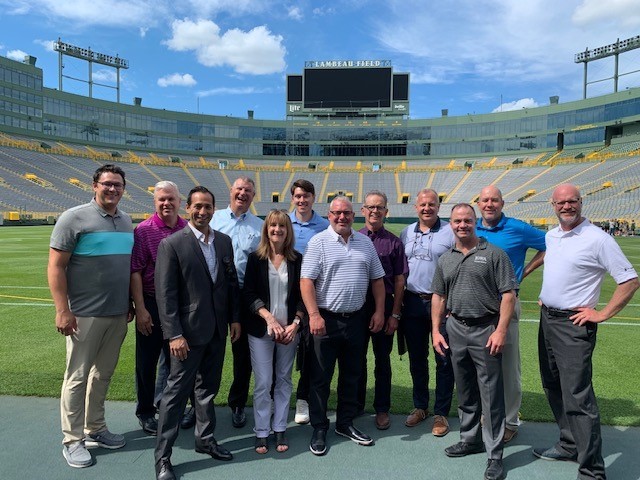 Advisor Event at Lambeau Field

Exclusive financial professional event at Lambeau Field, home of the Green Bay Packers, featured best practices, top-notch speakers, tours, and fun for all.
Women In Insurance & Financial Services Luncheon at the Wisconsin Country Club

Helping to build the future for female financial professionals, we are proud to announce that Wisconsin has become an accredited chapter, with Regional Director Sandra Kalve serving as President of the chapter.
Interested? We'd love to hear from you.
Whether you're an experienced financial planner, financial advisor or financial professional thinking of moving your practice, a recent grad, or a professional who is interested in a career change, you can contact us confidentially. Our Business Development Director and Recruiter is the first step, so please reach out.
Louis Bartuzik
Business Development Manager
Louis.Bartuzik@prudential.com

(818) 322-8262