Greater Texas Financial Group
Leading With Experience.
Our full-time, highly experienced leadership team is dedicated to putting the financial professional first and helping to grow their business.  We focus on performance; business devleopment, becoming outstanding financial professionals, and outstanding business owners. We are dedicated to holistic and comprehensive financial planning to ensure the clients' interests are always at heart. 
Looking to Grow?
We've got your back with a robust group of turnkey lead, referral and marketing programs to grow your gross dealer concessions (GDC).
Great Minds Think Alike
What makes a great fit? A professional who wants to run their business with a client-first approach.
Be Part of Something Bigger
Stable, committed business consultants and a strong team will propel your practice.
Giao Pham
Financial Professional
"As I continue to build my career as a financial professional, Prudential Advisors and the Greater Texas Financial Group are my rocks. Prudential offers products, resources, and technology platforms, which help me serve clients more effectively. The management team at the Greater Texas Financial Group provides excellent guidance and support for strategies and the mindset needed for career growth.  I feel empowered as a Vietnamese bilingual financial professional being part of this office."
Duane Horne
Financial Advisor
"I chose Prudential for the brand recognition and the strength and support of the Greater Texas Financial Group.  Throughout my three-decade career, Prudential and the Greater Texas Financial Group have helped me grow my practice to serve hundreds of successful families in achieving their financial goals."
There are approx. 2,800 financial professionals with Prudential Advisors, aligned to 27 offices nationwide.
In 2022, we distributed 0.9 million leads and referrals to our financial professionals.*
54,000 Prospect Leads                            693,000 Unaligned Leads
167,000 Referral Leads                           11,000 Aligned Leads
Prudential Advisors AUM growth over the past 5 years*
Achieved Gross Dealer Concession (GDC) payout (by product)*
*As reported by Prudential Advisors Planning & Analysis team.

Statutory Financial Professional
Join us and get the best our office has to offer as well as benefiting from the relationships, reputation and support of Prudential. With local leadership and a global powerhouse, we both have your back.
Independent Business
We welcome independent financial professionals who want to work with us. You can enjoy upsides like no product quotas, ongoing local office support and access to Prudential expertise, including leads support and marketing.
Start a New Career at Pru
Interested in starting your career in finance or looking for a career change? Prudential offers guidance to help you recognize your needs and goals including tips to help you take your next step.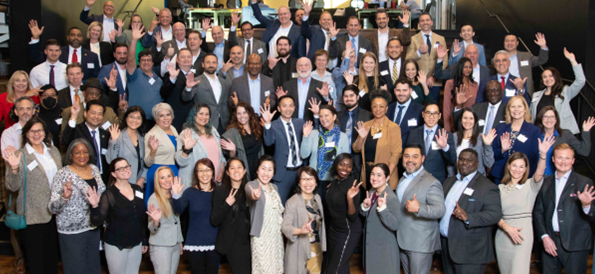 Advisor Education Day
Over 80 advisors from Houston, Austin, and San Antonio joined the Fast Start Educational Day hosted in Houston on January 12, 2023 featuring business building topics and peer best practice sharing.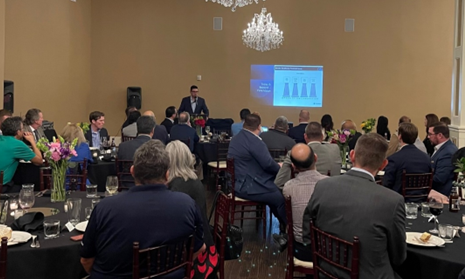 2023 Fast Start
Advisors from Northern Texas and Oklahoma joined for an evening of celebration to recognize firm and individual advisor successes at The Grand Hotel in McKinney, Texas.
Interested? We'd love to hear from you.
Whether you're an experienced financial planner, financial advisor or financial professional thinking of moving your practice, a recent grad, or a professional who is interested in a career change, you can contact us confidentially. Our Business Development Director and Recruiter is the first step, so please reach out.
Melissa Rogers
Business Development Manager

melissa.rogers@prudential.com
(281) 744-0853