Carolina Financial Group
Be part of something bigger.
We are a team with a mission - to go further, together. The culture of Carolina Financial Group is inclusive, driven and focused on a growth mindset. We believe in giving our financial planners, financial advisors and financial professionals the freedom and flexibility to build their own individual vision while still offering coaching, teaming and consultation. This framework allows us to help you grow as financial planner, financial advisor or financial professional, as you work to grow your business.
Do Something Bigger
Stable, committed business consultants and a strong team will help to propel your practice.
Great Minds Think Alike
What makes a great fit? A professional who wants to run their business with a client-first approach.
Helping Our Advisors Grow
Working with a team whose sole responsibility is to make your practice/business better.

Lucy Chamberlain
Financial Professional
Everyone at Prudential is great and always willing to help. But knowing I have dedicated support to help make it much easier to do business. You know exactly who to go to."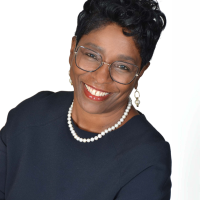 Blanche Cheeley
Financial Planner
"The Prudential Advisors leads programs have been a supplemental component to my practice and additional opportunity to acquire more assets beyond life insurance products. In addition, as a statutory financial planner, the Prudential Advisors retirement benefits offering provides me the opportunity to reach my retirement income goals by having the options to have pre-tax, after-tax, and Roth contribution. If you receive extra supplemental payments, this increases your income opportunity in retirement through the pension plan."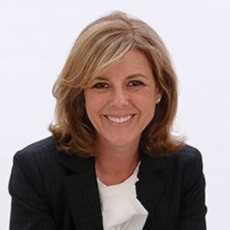 Lee Aldridge FSCP®
Financial Professional
"The leads programs offered through Prudential Advisors have been a great way for me to grow my practice.  The programs allow me to make warm calls to Prudential clients that have not heard from a Prudential advisor in a while and the response from these clients has been extremely positive.  By reaching out and showing I care about their financial well-being has gained the trust of our Prudential clients and created new business for me."
There are approx. 2,800 financial professionals with Prudential Advisors, aligned to 27 offices nationwide.
In 2022, we distributed 0.9 million leads and referrals to our financial professionals.*
54,000 Prospect Leads                            693,000 Unaligned Leads
167,000 Referral Leads                           11,000 Aligned Leads
Prudential Advisors AUM growth over the past 5 years*
Achieved Gross Dealer Concession (GDC) payout (by product)*
*As reported by Prudential Advisors Planning & Analysis team.

Statutory Financial Professional
Join us and get the best our office has to offer as well as benefiting from the relationships, reputation and support of Prudential. With local leadership and a global powerhouse, we both have your back.
Independent Business
We welcome independent financial professionals who want to work with us. You can enjoy upsides like no product quotas, ongoing local office support and access to Prudential expertise, including leads support and marketing.
Start a New Career at Pru
Interested in starting your career in finance or looking for a career change? Prudential offers guidance to help you recognize your needs and goals including tips to help you take your next step.
Interested? We'd love to hear from you.
Whether you're an experienced financial planner, financial advisor or financial professional thinking of moving your practice, a recent grad, or a professional who is interested in a career change, you can contact us confidentially. Our Business Development Director and Recruiter is the first step, so please reach out.
Ray Paschal
Business Development Manager
ray.paschal@prudential.com